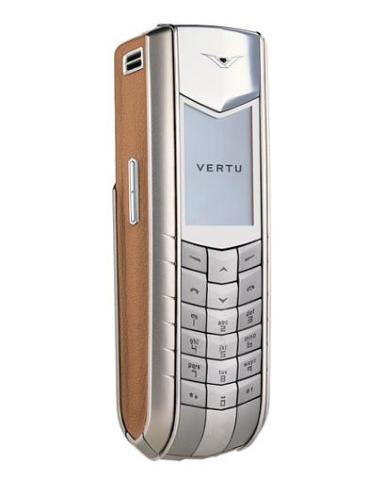 New never used vertu ascent phone, in blue or tan leather

With 1 year free concierge service from the touch of one button.

Pick-up only! Payment is cod only, cash or casheirs check! No paypal, bidpay or credit cards!

Luxury personal communication an exquisitely crafted phone that combines artistry with the newest mobile phone technology.

About the phone
Black hand-finished leather backing and trim (see also below).
Liquidmetal alloy body is stronger than aerospace-grade titanium.
New bold design for a cool, active look.
Tactile precision-engineered flat-panel keypad with easy-to-use beveled stainless steel keys.
Assembled and finished by hand, using components sourced from suppliers to the world's finest watchmakers.